Posts for tag: dental implant
By Laurier Dental
October 31, 2020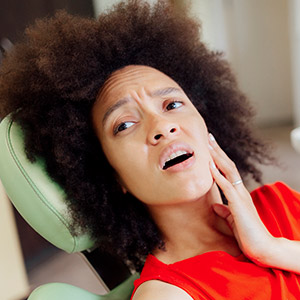 The subject of allergies covers a wide swath in medicine. Among other things, people have allergic reactions to animal fur, various foods and plant pollen. The effects are equally wide-ranging, anything from a mild rash to anaphylaxis, a life-threatening shutdown of the body's vital systems.
Approximately 5% of people are also allergic to various metals including nickel, cobalt, chromium and gold. Reactions to metal can occur when an allergic person comes in contact with items like jewelry, clothing or even mobile phones. There's even a chance of a metal allergy reaction from certain kinds of dental work.
It's unlikely, though, that you should be concerned if you're considering dental treatment or cosmetic work to upgrade your smile. Although allergic reactions like inflammation or a rash have been known to occur with amalgam "silver" fillings, it's quite rare. It's even less of a concern since "tooth-colored" materials for fillings are now outpacing the use of amalgam fillings, which are used in out-of-sight back teeth.
Of course, metal is used for other dental treatments besides fillings, including the most popular of tooth replacement systems, dental implants. An implant is essentially a metal post, usually made of pure titanium or a titanium alloy, which is imbedded into the jawbone. Even so, there's little chance you'll develop an allergic reaction to them.
For one thing, titanium is highly prized in both medical and dental treatments because of its biocompatibility. This means titanium devices like prosthetic joints and implants won't normally disrupt or cause reactions with human tissue. Titanium is also osteophilic: Bone cells readily grow and adhere to titanium surfaces, a major reason for dental implants' long-term durability.
That's not to say titanium allergies don't exist, but their occurrence is very low. One recent study detected a titanium allergy in only 0.6% of 1,500 implant patients who participated.
At worst, you may need to consider a different type of tooth replacement restoration in the rare chance you have a titanium allergy. More than likely, though, you'll be able obtain implants and enjoy the transformation they can bring to your smile.
If you would like more information on allergic reactions and dental restorations, please contact us or schedule an appointment for a consultation. You can also learn more about this topic by reading the Dear Doctor magazine article "Metal Allergies to Dental Implants."
By Laurier Dental
October 07, 2019
When you hear the word "surgery," your first thought might be of a high-charged operating room with a surgeon operating intently as a nurse mops sweat from their brow. While there are high-stakes surgeries, most aren't quite that dramatic.
Dental implant surgery falls into the latter category. It does qualify as a surgical procedure because we make incisions and tissue alterations for the implant. But it's no more rigorous than a surgical tooth extraction.
Still, if you're new to implant surgery, it's natural to feel some apprehension about it. To calm any nervousness, here's a rundown of what to expect before, during and after the procedure.
Pre-Planning. Implant surgery is usually a routine affair because of meticulous planning beforehand. Often, we map out the implant site using CT scanners or other high-level imaging, identifying obstacles like nerves, blood vessels and sinus cavities, verifying there's enough bone present to support an implant. With this information we can create a surgical plan or guide for placement in the mouth to accurately situate the implant.
Site Prep. On the day of the surgery we'll first administer local anesthesia to numb the entire work area to pain. We'll start with a few small gum incisions to expose the bone. Then using the surgical plan or guide, we'll create a small channel for the implant with a drilling sequence that successively enlarges it until we achieve the best fit for the implant.
Implant Placement. Once we've completed drilling the channel, we'll remove the implant from its sterile packaging and install it in the channel. After we've made any necessary adjustments and verified proper placement with x-rays, we'll suture the gum tissue back into place.
After the Surgery. You might experience mild to moderate discomfort afterward that's usually manageable with over-the-counter pain relievers like ibuprofen or acetaminophen. We can, if necessary, prescribe medication if you require something stronger. We may also prescribe an anti-bacterial mouth rinse for a short time to reduce the risk of infection.
After the implant has integrated with the bone which usually takes about 8-12 weeks, we'll install your life-like crown or restoration. Your new smile and improved dental function will be well worth the process.
If you would like more information on the process for obtaining dental implants, please contact us or schedule an appointment for a consultation. You can also learn more about this topic by reading the Dear Doctor magazine article "Dental Implant Surgery."